Our Partners
Elko Elektrokovina , the production of electric motors, pumps and casting Maribor , doo home and in the world know the name of the manufacturer of induction motors and water pumps . The company continues to pedesetgodišnata tradition in the development , manufacture and marketing of an extremely high quality of hand- ranata electric motors and pumps for drinking water and dirty water pumps faeces , rinežev , an important part of the production is also a casting activity by mechanical treatment of various castings of aluminum alloys and copper . Headquarters of the company in Trieste Road 23 in Maribor , where approximately 35,000 m2 manufacturing activity is carried out with all the companion functions. This location is , also , the service and retail store , which is poribeno with spare parts , as well as with a larger selection of any individual types of motors and pumps.
The particular day is not smart in the UK and while traveling , and making the Sheffield City Hall that supports the statue of Vulcan , a budding entrepreneur , Gary Quinn , had a flash of inspiration that will change his life . A University graduate and already employed in the sealing industry he there and then decided to establish his own company and develop compatible products for niche market Free Spring Mechanical Seals . The rest , as they say , is history with the creation in 1986 of Vulcan Engineering Limited . From the very early days , the company differs from other suppliers to develop a " whole" package from initial product concept and design of the total in-house production storage and distribution , all self managed and controlled and we continue in this way today , but now very very automated and electronic . Our innovation and ethos to provide only the best service is now increasingly recognized , not only within the UK , where our original customer base and more developed in the U.S. but also around the world in every continent .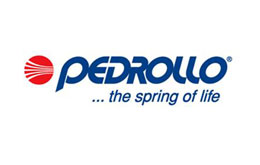 For nearly 40 years Pedrollo group has been growing around the world and continues to design and build pumps that help carry water where it is most needed . Where water pours forth , color returns to the scene and hope springs anew . With each and most parched countries recover energy . In the same way , Pedrollo believed to bear fruit , solidarity is a duty that must be cultivated every day . Today , more than ever, companies need to have a social purpose , and feel the responsibility of doing their part to change the world , to help people and their countries grow .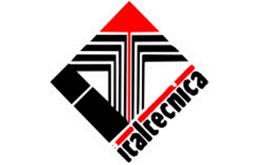 Italtecnica been manufacturing and designing of mechanical pressure switches and electronic devices for electric pumps in 1982. For 25 years gave the market a wide range of innovative products . The start of production of water pressure switches was later extended to include pressure switches for heating and air compressors . Then , thanks to the experience gained in a Time -fi electric pump accessories , Italtecnica focused its technological research for electronic flow switches , creating and launching FLUOMAC and BRIO2000. In 2006 , taking advantage of know-how it was acquired , the company developed and marketed inverter SIRIO and started continuously growing family of variable speed drivers
In 1974. Ing Otto Staudacher and Ing . Gerhard Stoker jointly decided to establish a firm STASTO. Rooms on the first firm was located in an old building Gabelsbergerstraße Innsbruck in Austria. - The company dealt with solenoid valves and pneumatic valves .. Both Staudacher and Stoker have shared the role of running the company and neizmenično week between the Office and the Foreign Office. After months of work , this ambitious team is strengthened by bringing their first employee . STASTO has achieved an annual turnover in 1975 of 0.210.000 €. (ATS 3 Mio . ) .
First4seals plc originated in 1989, working initially as Garrett Liquid Engineering (gle) and later by Sterling Mechanical Seals . Today , it is the 21st century seal supplier that provides affordable, quality products and excellent standard of customer service . It is committed to offering products to protect the environment by reducing pollution and emissions of rotating equipment . Proizvod contribution The company's extensive range gle mechanical seal consists of single and double cartridge seals, component seals and in order to seal some of the most demanding applications in industry . F4S range of stationary seal was introduced in January 2006 to supplement the existing rotary cartridge seals.